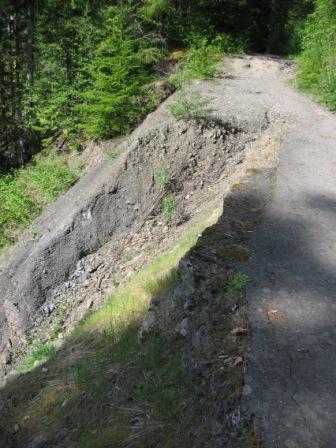 Rehabilitate Boulder Creek Trail and Campground EA
The National Park Service (NPS) proposes to rehabilitate a 2.2 mile stretch of the Boulder Creek Trail and the Boulder Creek Campground within Olympic National Park (ONP). These actions are identified in the park's 2008 General Management Plan (GMP) as goals for future management of the Elwha Area, and include:
• Retain road access to the Boulder Creek trailhead
• Improve the Boulder Creek trailhead and parking lot
• Rehabilitate the Boulder Creek Trail to provide access for hikers and pack stock users
• Maintain trail access that minimizes adverse effects on river processes and aquatic and riparian habitats to the extent possible
• Rehabilitate the historic Civilian Conservation Corps (CCC) campground [Boulder Creek Campground] at Olympic Hot Springs, with some sites removed and restored to natural conditions, and other sites retained to allow continued camping opportunities for backpackers
This environmental assessment describes and analyzes four alternatives for managing the Boulder Creek trail and campground: Alternative 1: no action; Alternative 2: minimum services, extensive restoration; Alternative 3: moderate services, active revegetation; and Alternative 4: enhanced services, active revegetation.
Copies of the EA will also be available at the following locations:
Aberdeen Public Library
Amanda Park Public Library
Bremerton Public Library
Clallam Bay Public Library
Everett Public Library
Forks Public Library
Hoquiam Public Library
King County Library System -Documents Department
Kingston Public Library
Port Angeles Public Library
Port Townsend Public Library
Renton Public Library
Seattle Public Library
Sequim Public Library
Tacoma Public Library
University of Washington Libraries
Washington State University - Holland Library
For more information about this or other Olympic National Park projects, you may call the park at 360-565-3004.
Comment Period:
Closed 12/18/2009 - 01/06/2010

Document Content: