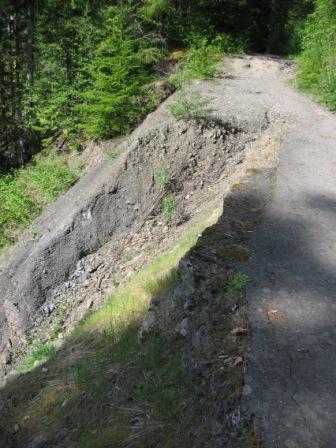 Press Release for Boulder Creek Trail and Campground Rehabilitation Project Scoping
This press release provides further information on the Boulder Creek Trail and Campground rehabilitation project.
Comment Period:
Closed 02/05/2009 - 03/06/2009
Topic Questions Instructions:
The most useful types of scoping comments consider the following:

• Alternative approaches and ideas for accomplishing the project goals
• The range of environmental and socioeconomic issues that need to be considered
• Other potential projects that might affect or be affected by this project
• Information that needs to be considered (such as related research) and why
• Information on how you use the park and how a project might affect that use
Topic Questions:
1. The primary goal of scoping for a project is to determine the range of issues and alternatives to be addressed. At the time of scoping, the park provides a description of the project proposal, including a statement of the purpose of and need for the project and a list of project goals. The
public is asked to submit comments, concerns, and suggestions relating to these goals.



Document Content:

Press Release for Boulder Creek Trail and Campground Rehabilitation
(85.6 KB, PDF file)
Disclaimer:
Links within the above document(s) were valid as of the date published.
Note:
Some of the files may be in PDF format and can be viewed using the Adobe Acrobat Reader software.
You may download a free copy of Acrobat Reader from Adobe Systems.