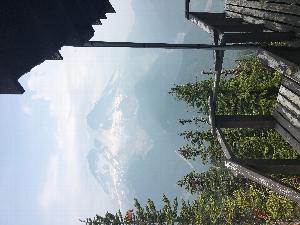 Lahar Detection System and Volcano Monitoring Network Expansion and Upgrades
Mount Rainier is an active volcano located within the national park near the growing Seattle-Tacoma metropolitan area. Lahars, or volcanic mudflows, are the primary volcanic hazard with potential to impact people living, working, or recreating within or near Mount Rainier National Park.
As of September 2020, the United States Geological Survey (USGS) Cascades Volcano Observatory monitors Mount Rainier volcanic activity along with the Pacific Northwest Seismic Network (
https://pnsn.org)
using a network of monitoring stations consisting of 13 seismic and 6 Global Positioning System (GPS) installations located within 12 miles (20 kilometers) of the summit.
The USGS proposes to increase the system to improve overall volcano monitoring and lahar detection capacity and provide more rapid notification to the immediate area and surrounding communities in the event of a volcanic event or mudflow.
Contact Information
Teri Tucker
Planning & Compliance, Mount Rainier National Park
360-569-6507