Project Links
A comment period for this project closes Feb 15, 2021:
Days, Hours, Min.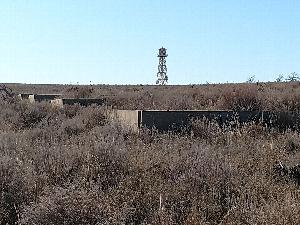 Amache Special Resource Study
The National Park Service (NPS) is pleased to announce the commencement of a Special Resource Study (SRS) of the Granada Relocation Center, commonly known as Amache, to evaluate its potential for inclusion within the national park system. Located about a mile southwest of Granada, Colorado, Amache was one of 10 incarceration sites established during World War II under the War Relocation Authority to illegally detain Japanese Americans forcibly removed from the west coast of the United States under Executive Order 9066. The Amache Special Resource Study was directed by Congress in 2019 under the John D. Dingell, Jr. Conservation, Management, and Recreation Act (P.L. 116-9).
WHAT IS A SPECIAL RESOURCE STUDY?
A Special Resource Study investigates the eligibility of an area for designation as a new unit of the national park system. Four congressionally-established criteria serve as the basis for evaluation, including: (1) national significance, (2) suitability, (3) feasibility and (4) the need for NPS management. All four criteria must have positive findings in order for an area to be considered eligible for inclusion in the national park system. More information about the study process is available under the 'Plan Process' tab on the left menu bar.
The study process takes approximately 3 years to complete, and begins with gathering information about Amache through research and public involvement. At the conclusion of the study, the NPS will submit its findings to the Secretary of the Interior, who then makes a recommendation to Congress. New NPS units can only be established by an act of Congress or by Presidential Proclamation.
PUBLIC INVOLVEMENT
An important aspect of the Special Resource Study is gathering information from the public about Amache, including determining the level of local and general public support, and identifying any issues or concerns associated with an area's potential inclusion in the national park system.
One public meeting was held in Granada, CO, on February 11, 2020. Unfortunately, other public meetings originally scheduled in California and Colorado this past March and April had to be postponed, and subsequently cancelled, due to the COVID-19 outbreak. Facing an indefinite postponement period and in the interest of keeping the study process moving forward, the study team has concluded that it is not feasible or safe to reschedule in-person meetings at this time. As we pivot to remote / virtual public involvement opportunities, we appreciate your patience and understanding, and continue to be grateful for your participation.
Three virtual public meetings were held in July and August as part of the Tadaima! A Community Virtual Pilgrimage online event hosted by the Japanese American Memorial Pilgrimages and the National Park Service. As part of this effort, we recognized that virtual meetings are not a viable option for members of the public who are less comfortable with technology, or for those who do not have devices or reliable internet access.
Moving forward, we are committed to exploring different options for public involvement that meet the needs of people directly connected with Amache and the broader public. Updates on additional public involvement opportunities will be widely announced as they become available.
SUBMITTING COMMENTS
Public input is an important aspect of the Special Resource Study process, and the study team welcomes your comments and feedback. The comment period for the has been extended through February 15, 2021. Please click on the 'Open for Comment' tab on the left menu bar, and select the 'Amache Special Resource Study' to learn more about how to submit comments.
Your thoughts and ideas are important to us. Thank you for your interest and participation!
Join the Amache Special Resource Study Mailing list here:
https://rb.gy/u1mczf
Contact Information
Tamara Delaplane
(303) 969-2113
tamara_delaplane@nps.gov