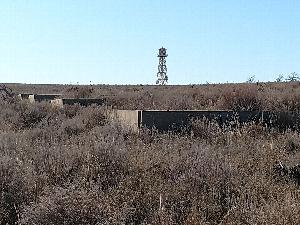 Amache Special Resource Study
The Amache Special Resource Study was directed by Congress in 2019 under the John D. Dingell, Jr. Conservation, Management, and Recreation Act (P.L. 116-9). A Special Resource Study investigates the eligibility of an area for designation as a new unit of the national park system. Four congressionally-established criteria serve as the basis for evaluation, including: (1) national significance, (2) suitability, (3) feasibility and (4) the need for NPS management. All four criteria must have positive findings for an area to be considered eligible for inclusion in the national park system.
An important aspect of the Special Resource Study involved gathering information from the public about Amache, including determining the level of local and general public support for designation, and identifying any issues or concerns associated with an area's potential inclusion in the national park system. One public meeting was held in Granada, Colorado, on February 11, 2020. Other public meetings originally scheduled in California and Colorado were postponed, and subsequently cancelled, due to the COVID-19 outbreak. Three virtual public meetings were held in July and August of 2020 as part of the Tadaima! A Community Virtual Pilgrimage online event hosted by the Japanese American Memorial Pilgrimages and the National Park Service. To expand public involvement opportunities, the National Park Service hosted three additional virtual public meetings on May 22, 26 and 27, 2021.
National Environmental Policy Act compliance has been achieved through a categorical exclusion since the study has no measurable environmental impacts.
While the National Park Service conducted the study, which resulted in positive findings on all four criteria, the designation of national park units is ultimately the purview of Congress and the President. The purpose of the study was solely to evaluate the area and report to Congress.
On March 18, 2022, President Biden signed into law the Amache National Historic Site Act (Public Law No: 117-106), establishing Amache as a unit of the National Park Service.
The study was completed and transmitted to Congress in on October 13, 2022 for their consideration. The study document and transmittal letters are available at:
https://parkplanning.nps.gov/Amache_SRS_Final
Thank you for your interest in this special resource study.
Contact Information
amache_study@nps.gov
Welcome to the project website for the Amache Special Resource Study. Located about a mile southwest of Granada, Colorado, Amache was one of 10 incarceration sites established during World War II under the War Relocation Authority to illegally detain Japanese Americans forcibly removed from the west coast of the United States under Executive Order 9066. The purpose of this special resource study was to gather information about the site through historical research and public input, and then to report these findings to Congress.