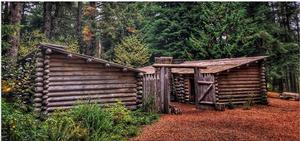 Proposed Entrance Fee Increase at Lewis and Clark National Historical Park
Lewis and Clark National Historical Park is seeking input from community, stakeholders, visitors, and neighbors regarding a proposed change to park entrance fees in 2018. The National Park Service (NPS) is proposing to increase the daily entrance fee from $5.00 to $7.00 per person. Entrance fees are valid for seven days. An increase in the annual Lewis and Clark Pass from $20.00 to $30.00 is also proposed.
The new fees could take effect in May of 2018. The NPS began collecting entrance fees at Lewis and Clark (formerly Fort Clatsop) in 1987. This would be the fourth increase in 30 years.
Comments may be submitted online at
https://parkplanning.nps.gov/FeesAtLEWI
. Comments can also be sent via email to lewi_superintendent@nps.gov or by writing to the Park Superintendent, 92343 Fort Clatsop Road, Astoria, OR 97103. Additionally, park visitors can provide comments to the park visitor center front desk and through social media. The comment period is January 15 and February 18, 2018.
All revenue from entrance fees collected at Lewis and Clark National Historical Park stay at the park. These funds preserve natural and cultural resources, improve visitor facilities, and provide educational and recreational opportunities. Past projects funded with entrance fees include construction of the Kwis Kwis and South Slough Trails, summer camps, fort maintenance, local youth employment and community outreach. Additional revenue raised by a fee increase would help fund development of new exhibits, increase accessibility of the park facilities, and provide for the upkeep of our expanded trail system.
Contact Information
Jon Burpee
Superintendent
503-861-4401