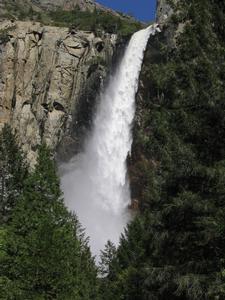 Merced River Plan Implemnetation: Bridalveil Fall Rehabilitation Environmental Assessment
Yosemite National Park is pleased to announce the release of the Bridalveil Fall Rehabilitation Environmental Assessment for public review. The purpose of the Bridalveil Fall Area Rehabilitation Project is to:

• Improve visitor services at the base of the waterfall, including
restroom facilities
• Improve accessibility for all
• Protect natural and cultural resources in the area
• Reduce crowding on the trails and the viewing platform
• Improve safety and reduce vehicular/pedestrian conflicts
• Improve interpretation and wayfinding

We welcome your comments and participation. Click the "Open for Comment" link on the lefthand side of this screen to access the environmental assessment and provide your comments. The public comment period is open through March 14, 2018.