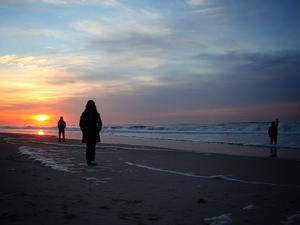 Draft Interagency Wilderness 2020 Vision Implementation Plan


In 2015, the Interagency Wilderness Steering Committee (IWSC) began developing an implementation plan for the Vision by establishing three interagency Theme Teams that addressed key considerations for each of the Vision themes: Protect, Connect, and Lead. These Theme Teams developed recommended actions for each theme to best achieve the goals listed in the 2020 Vision.

This draft implementation plan is now available for external review through July 6, 2016. As a wilderness partner or interested stakeholder, can you see yourself in this plan? How can we collectively achieve the goals of the 2020 Vision through this implementation plan and cultivate even stronger stewardship of our National Wilderness Preservation System? Please review the "Instructions" document posted on the document list prior to beginning your review to help ensure your comments are received in the way intended.

Three identical webinars are being offered during this review window to provide more information about the steps taken in drafting the implementation plan prior to external review - each webinar will provide the same information and is scheduled for one hour:

+ Tuesday, 6/14 from 12-1pm ET
+ Thursday, 6/16 from 12-1pm ET
+ Tuesday, 6/21 from 12-1pm ET

Webinar registration links can be found on the "Meeting Notices" tab of this page in the left-hand column.


Contact Information
Erin Drake
303-969-2091



The 2014 Wilderness 2020 Vision presents interagency goals, objectives, and actions to guide collaborative stewardship of America's National Wilderness Preservation System (NWPS) for the next five years. The Vision was signed by agency leaders from the National Park Service, Bureau of Land Management, US Fish and Wildlife Service, US Forest Service, and US Geological Survey at the National Wilderness Conference commemorating the 50th anniversary of the Wilderness Act in October 2014.