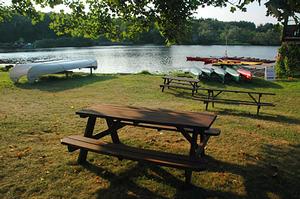 Buzzard Point Development Concept Site Plan


The National Park Service (NPS) is launching a planning effort to create a vision for the future of Buzzard Point Park.

The purpose of the plan for Buzzard Point Park is to link landscapes along the waterfront to provide a continuous public open space system, develop the banks of the Anacostia River as an enjoyable and unique urban park with a mix of active and passive recreational opportunities, ensure that Anacostia Park continues to develop as a regional recreational resource, emphasizing the park's special riverside, ecological, and scenic qualities and character and to help to launch a new identity for the Anacostia through a collaborative approach to park planning rooted in community engagement and partnership building.

Whether you live or work nearby, boat or paddle on the river, have an interest in local projects, or love your neighborhood national parks, stop by and share your ideas. All ages are welcome to help brainstorm new, fun ways for people to enjoy the Anacostia River and the park.

Please share your vision for Buzzard Point Park!



Contact Information
Tammy Stidham
202-619-7474



Have you ever wanted to re-design a new park? This is your chance!