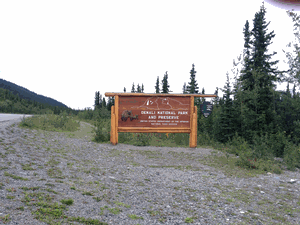 Milepost 231 Wayside and Trail Connections


The environmental assessment evaluates an action alternative and a no-action alternative. The proposed action has been designed in conjunction with the Federal Highways Authority and the State of Alaska Department of Transportation and Public Facilities (ADOT&PF) to address safety concerns about unsafe traffic patterns and the lack of pedestrian facilities in the McKinley Village area, near milepost 231. ADOT&PF is planning a project to add pedestrian lanes and underpasses to the highway bridge over the Nenana River. The specific details of the project on park lands include an approximately 2.5 acre wayside with wayside amenities as well as approximately 2500 feet of trail connections linking the wayside with existing area trails and the forthcoming pedestrian lanes adjacent to the new highway bridge. The proposed wayside would permit park visitors who are photographing the park sign or accessing area trails to park away from the highway.



Contact Information
Molly McKinley, Outdoor Recreation Planner
907.683.6241



The National Park Service (NPS) is proposing to create a new wayside and associated trail connections at milepost 231 on the George Parks Highway within Denali National Park and Preserve (Denali).