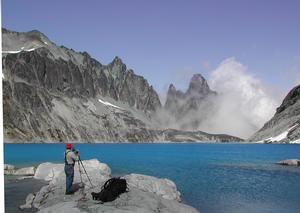 Develop a Wilderness Stewardship Plan


Immediately following wilderness designation in 1988, the park developed a Wilderness Management Plan (WMP) that established a basic framework for managing visitor use within the Stephen Mather Wilderness. Now over 25 years old, the WMP is substantially outdated and inadequate in providing guidance on contemporary issues facing the park and wilderness today. For example, the WMP lacks substantive guidance on minimum requirement/minimum tool analyses, policies and procedures; it lacks provisions for monitoring wilderness impacts that can be systematically implemented or used to adaptively manage the area; it has a heavy emphasis on visitor use management with very little guidance on preservation of wilderness character; and it lacks integration and coordination with adjacent wilderness areas managed by the U.S. Forest Service and with contiguous protected areas in Canada.

Considering these and other deficiencies of the current plan, the National Park Service (NPS) at North Cascades NPS Complex is now planning to develop a new Wilderness Stewardship Plan (WSP) to provide renewed guidance for wilderness stewardship for next 20-25 years. The emphasis on stewardship as opposed to management reflects the need to expand the scope of the plan from focusing on visitor use to a more holistic scope that emphasizes preservation of wilderness character.

The objectives of the new Wilderness Stewardship Plan are to:
*Re-evaluate and update how we manage recreational and visitor use in designated wilderness and backcountry zones in accordance with recent updates to NPS wilderness management policy;
*Provide concrete, updated and realistic management direction, including how to best maintain the extensive transportation infrastructure of trails, bridges and backcountry camps;
*Develop a functional adaptive management framework for monitoring and protecting wilderness character in accordance with the Keeping it Wild Interagency Strategy; and
*Coordinate stewardship across the 1.3 million acres of designated wilderness on U.S. Forest Service land immediately adjacent to the park, and on additional de facto wilderness lands across the Canadian border.

As the process for developing a Wilderness Stewardship Plan is likely to take several years and require substantial staff commitment, additional funding may be needed to complete this plan. Park managers are actively seeking additional resources to support the preparation of this plan and the supporting Environmental Impact Statement.

This website will be the primary location for information on the planning process and will serve as the online gateway to submit public comments when public scoping on the revised plan begins. In the interim, please feel free to browse the documents on this site as they provide background materials that will inform our planning efforts.



Contact Information
Roy Zipp, Environmental Protection Specialist, 360-854-7313; roy_zipp@nps.gov



Approximately 94% (642,000 acres) of North Cascades National Park Service Complex (which includes North Cascades National Park and Ross Lake and Lake Chelan National Recreation Areas) is designated as the Stephen Mather Wilderness (Washington Park Wilderness Act, 1988). This spectacular wilderness area is truly wild, largely untrammeled, and connected to a >2 million acre ecosystem of designated wilderness, including additional de facto wilderness lands across the Canadian Border.