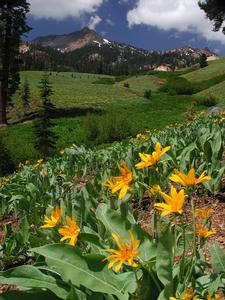 Lassen Volcanic Wilderness and Backcountry Stewardship Plan


To provide guidance on the management of wilderness and backcountry areas, Lassen Volcanic National Park is developing a Wilderness Stewardship Plan. The purpose of the Plan is to guide the preservation of the Park's wilderness character. Once complete, this plan will include a framework for the management and use of wilderness and backcountry resources including, but not limited to, cultural resources, research, trail use and maintenance, climbing, camping, stock use, and administrative activities.

A final Environmental Assessment is anticipated to be ready for public review in early 2019.


Contact Information
Mail
Lassen Volcanic National Park
Attn: Wilderness Planning
PO Box 100
Mineral, CA 96063

E-mail
lavo_information@nps.gov
Please type "Wilderness Comments" in the subject area.



Lassen Volcanic National park's wilderness was established by Congress on October 19, 1972. To date, 79,062 acres are designated wilderness with approximately 13,000 acres of backcountry. This outstanding resource marks the confluence of the some of the West's most unique features. Lassen Volcanic Wilderness straddles the intersection of the southern Cascades, northern Sierra Nevada mountains, and western Great Basin; sits at the headwaters of four watersheds; and spans the space between underground hydrothermal areas and a 10,000 foot plus peak.