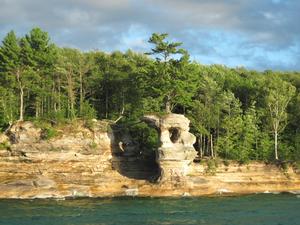 Personal Watercraft (PWC) Management Plan/Environmental Assessment
Dear Friends,

Thank you for your interest in Pictured Rocks National Lakeshore.

Pictured Rocks is a very special place, and we are committed to managing the park in full compliance with applicable law and policy.

The use of personal watercraft (PWC) at Pictured Rocks continues to be a challenging issue and we strongly encourage all park stakeholders to take advantage of available opportunities for public input to share with us your issues, concerns and opinions as we work to formulate alternatives regarding the use of PWC and carefully analyze the environmental consequences of those alternatives.

***The Personal Watercraft Use Environmental Assessment (EA) is now available for public review. Please see the "Meeting Notices" link on the left for opportunities to attend a public meeting. Click on the "Open for Comment" link to review and comment on the EA. The public comment period on the EA ends on November 2, 2017.***

We look forward to hearing from you throughout this important planning process.

Contact Information
If you wish to receive future updates on this project, please send an email to PIRO_personal_watercraft@nps.gov and include your email address. Public comments will not be accepted at this email address.