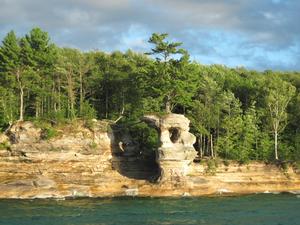 Personal Watercraft (PWC) Management Plan/Environmental Assessment


Thank you for your interest in Pictured Rocks National Lakeshore.

The NPS has released a Revised Environmental Assessment (EA) and Finding of No Significant Impact (FONSI) regarding the use of personal watercraft (PWC) on Lake Superior within Pictured Rocks National Lakeshore. The Revised EA analyzes several alternatives related to PWC use within the Lakeshore, and includes an additional alternative that was not included in the original EA released for public review and comment in October 2017.

The NPS has selected an alternative for implementation that will continue to allow PWC use under the current regulation within the park between the park's western boundary near Sand Point to the east end of Miners Beach.

The Revised EA and FONSI can be viewed by clicking on the "Document List" link on the left side of this page. Limited hard copies of the Revised EA are available at the Pictured Rocks Headquarters (N8391 Sand Point Road, Munising).


Contact Information
Superintendent David Horne: (906) 387-2680 ext. 1202



Dear Friends,