Project Links
A comment period for this project closes Oct 5, 2023:
Days, Hours, Min.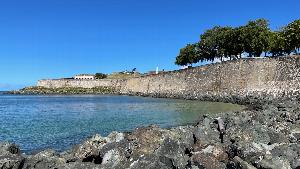 Free-Ranging Cat Management Plan / EA


El Sitio Nacional de San Juan está iniciando el proceso de planificación para manejar gatos realengos.


Contact Information
Yanira Martínez, Public Information Officer: 787-729-6777, ext. 241



San Juan National Historic Site is beginning a planning process to evaluate management of free-ranging cats within the park.