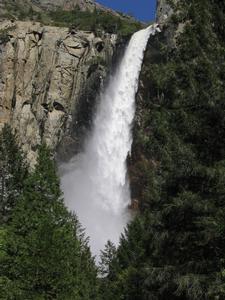 Merced River Plan Implementation: Bridalveil Fall Rehabilitation Environmental Assessment


• Improve visitor services at the base of the waterfall, including
restroom facilities
• Improve accessibility for all
• Protect natural and cultural resources in the area
• Reduce crowding on the trails and the viewing platform
• Improve safety and reduce vehicular/pedestrian conflicts
• Improve interpretation and wayfinding

The Regional Director signed the Bridalveil Fall Rehabilitation Environmental Assessment Finding of No Significant Impact on May 24, 2018. The park plans to begin implementation of the project in summer/fall of 2018 after developing detailed design and construction plans.

Thank you for your interest and comments throughout the Bridalveil Fall Rehabilitation planning process. Public participation is a vital part of the environmental review process in Yosemite National Park. Your participation helps the National Park Service understand and consider your values and concerns.




The purpose of the Bridalveil Fall Area Rehabilitation Project is to: