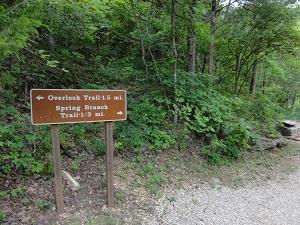 Ozark Roads and Trails Management Plan


The final RT Plan includes a finding of no significant impact, the amended environmental assessment illustrating the alternatives that were considered, detailed maps, and an errata to address technical edits and substantive comments that were received during the comment period for the draft RT Plan in 2021. The National Park Service has identified Alternative B as the preferred alternative for implementation. A summary of public comments is available with the final RT Plan.

Please click the "Document List" tab to the left to download the final plan and maps, public comment summary report, and other documents associated with the development of the plan.

The National Park Service places great value on your interest in and passion for Ozark National Scenic Riverways. We look forward to implementing this plan with your support and collaboration!


Contact Information
Ozark National Scenic Riverways
Roads and Trails Planning Team
404 Watercress Drive
P.O. Box 490
Van Buren, MO 63965

(573) 323-4236



The National Park Service is pleased to announce that the final Roads and Trails Management Plan and Environmental Assessment (RT Plan) is available online beginning April 18. With completion of this plan, the park can move forward to establish a network of roads and trails that is more sustainable and clearly mapped so that visitors can safely enjoy the park's spectacular resources through a variety of recreational activities, while still protecting those resources for future generations.