Project Links
A comment period for this project closes Aug 20, 2022:
Days, Hours, Min.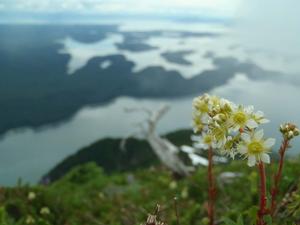 Backcountry and Wilderness Management Plan


Between July 20 and August 20, 2022, you are invited to review and comment on the draft Backcountry and Wilderness Management Plan, which outlines the long-term vision for the Glacier Bay Wilderness within the park backcountry. Under the 'Open for Comment' tab on the left-hand side of this page, select the Backcountry and Wilderness Management Plan link. There, you will find the plan, access to an electronic comment form, and targeted questions to help NPS refine the final direction of the plan.

Comments may be submitted electronically through this PEPC website or mailed to the park: Glacier Bay National Park and Preserve P.O. Box 140, Gustavus, AK 99826

The final plan is scheduled to be completed in the fall/winter of 2022 and will be posted on this site once available.

Following the development of the plan, an Environmental Assessment (EA) to analyze the impacts of implementing specific actions outlined in the plan will be completed as a separate document. There will be an opportunity for public comment associated with this EA. Any updates, open comment periods, and documents for public review related to the plan or EA will be posted on this site.


Contact Information
To be added to the GLBA Backcountry Management Plan mailing list to receive plan notifications and updates please email: glba_public_comments@nps.gov.



The National Park Service (NPS) is nearing completion of its effort to develop a Backcountry and Wilderness Management Plan. The plan will explore different ways to manage the park's backcountry to enhance the stewardship of Glacier Bay National Park's more than 2.6 million acres of designated Wilderness. The planning process began in 2019 and has included several opportunities for public outreach and comment.