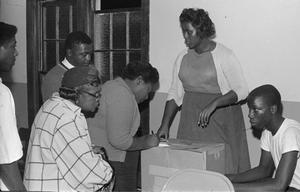 Comment on the Special Resource Study
We would like to hear your thoughts and idea about the Mississippi Civil Rights Sites Special Resource Study.
Please provide your comments on the following project scoping questions listed below.
Comment Period:
Closed Apr 16, 2018 - Jun 8, 2018
Topic Questions:
1. What are the most important stories and people associated with the civil rights movement in the state of Mississippi?
2. Do you have any ideas or concerns about preserving and interpreting civil rights sites in the state of Mississippi? What are they?
3. What sites or places related to civil rights history would you suggest for consideration as part of this study? Why?
4. What ideas or comments would you like to share with us?

Document Content:
No files have been uploaded for this document.