Project Links
Comment period closes
Oct 31, 2020

at 11:59 PM Mountain Time in
Days, Hours, Min.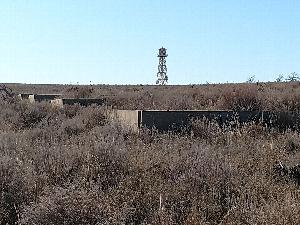 Amache Special Resource Study
*****UPDATE August 4, 2020*****
The National Park Service study team is working on determining a path forward for additional civic engagement for the Amache SRS given the impacts of the COVID 19 pandemic on the planned project process. Input from the stakeholder community is valuable and we want to take the time needed and proceed appropriately. The comment period has been extended until the end of October for now. Thank you for your continued interest in the project. Please stay tuned for updates.
- - - - - - - - - - - - - - - - - - - - - - - - - - - - - - - - - - - - - - - - - - - - - - - - - - - - - - - - - - - - - - - - - - - - - - - - -
The National Park Service (NPS) is pleased to announce the launch of a special resource study of the Granada Relocation Center. More commonly known as Amache, the site was one of the 10 military-style prison camps operated by the War Relocation Authority (WRA) under the Department of Interior during World War II. Amache incarcerated Japanese Americans and legal residents of Japanese ancestry in a remote area of southeastern Colorado near the Arkansas River.
The John D. Dingell, Jr. Conservation, Management, and Recreation Act of 2019 directed the secretary of the interior to conduct a study of Amache to evaluate its national significance and determine the suitability and feasibility of designating it as a unit of the national park system. Congress authorized this study because of Amache's importance to the history of the Japanese American incarceration during World War II.
As part of the study, we would like to engage the public in discussions about Amache. Although previously scheduled public meetings had to be cancelled due to COVID-19, virtual public meetings will be take place on July 16th, July 25th and August 1st. Please click on 'Meeting Notices' on the side menu bar for a detailed meeting schedule and up-to-date information, including meeting links and information on how to participate.
After the public meetings, the National Park Service will evaluate Amache using congressionally established criteria for national significance, suitability, feasibility, and need for direct NPS management. Based on the analysis, the National Park Service will determine whether the site meets the criteria for inclusion in the national park system and will prepare the study for the secretary of interior. The secretary will then submit the findings and a recommendation to Congress.
We hope you will take time to let us know your thoughts and ideas. We invite you to attend one or more of our virtual public meetings. If you cannot participate in a meeting, here are some other ways to provide input:
1. Here, by submitting your comments online
2. By mailing written comments to the address listed below:
Attn: Tamara Delaplane
National Park Service
12795 West Alameda Parkway
PO Box 25287
Denver, CO 80225-0287
Topic Questions are listed below for you consideration in providing comments. Your thoughts and ideas are important to us. Thank you for your interest and participation!
Comment Period:
02/06/2020 - 10/31/2020
Comment period closes Oct 31, 2020
at 11:59 PM Mountain Time in:
Days, Hours, Min.
Topic Questions:
1. What is your vision for preserving Amache? How would you like to see the site managed? What types of activities and experiences do you want to see as part of Amache's future?
2. Do you have any ideas or concerns that the National Park Service should be aware of and/or address in the study process?
3. What objects, buildings, remaining features, values and stories do you believe are most important and why?
4. What do you think differentiates Amache from the other nine Japanese American incarceration camps?
5. Do you have any other ideas or comments you would like to share with us?

Document Content:

Amache-Newsletter_508_2020-0713.pdf
(787.5 KB, PDF file)
Disclaimer:
Links within the above document(s) were valid as of the date published.
Note:
Some of the files may be in PDF format and can be viewed using the Adobe Acrobat Reader software.
You may download a free copy of Acrobat Reader from Adobe Systems.