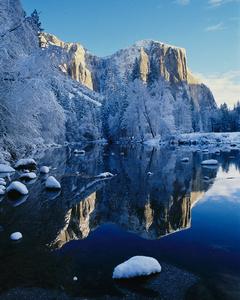 Merced Wild and Scenic River Comprehensive Management Plan Record of Decision
The Merced River Plan (MRP) identifies a long-term management strategy for the segments of the Merced Wild and Scenic River that flow through Yosemite National Park and the El Portal Administrative Site. This Merced River Plan is the result of a settlement agreement that ended many years of litigation on previous versions of the plan. The park employed a robust public involvement process and received over 30,000 comments during comment periods. Since the final Merced River Plan was released on February 14, it has garnered moderate public and political attention, and several regional editorials have expressed support. The Pacific West Regional Director signed the Record of Decision on March 31, 2014.

Document Content:

MRP_ROD_package_Full_web.pdf
(8.9 MB, PDF file)
Disclaimer:
Links within the above document(s) were valid as of the date published.
Note:
Some of the files may be in PDF format and can be viewed using the Adobe Acrobat Reader software. You may download a free copy of
Acrobat Reader
from Adobe Systems.