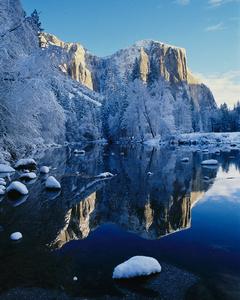 Merced Wild and Scenic River Comprehensive Management Plan - 2010 Public Scoping
On Sept. 29, 2009, the National Park Service and several plaintiffs signed a settlement agreement ending nine years of litigation regarding planning for the Merced Wild and Scenic River. The settlement provides that the NPS will complete a new Comprehensive Management Plan for the Merced River by late 2012.
The first step in developing such a plan is to invite the public to provide input on the scope, or extent of the plan. Through this process, the public helps to identify issues, current conditions, the range of alternatives, and mitigation measures. Direct quotes from substantive public scoping comments are incorporated into the draft documents.
The NPS is in the process of analyzing the thousands of scoping comments received on the Merced Wild and Scenic River Comprehensive Management Plan since 1999. While these comments were collected under very different sets of circumstances, information provided is elemental to the current planning process. The scoping report of this comprehensive effort is expected to be completed and made available to the public later in 2010.
Comment Period:
Closed 10/01/2009 - 02/04/2010

Document Content: