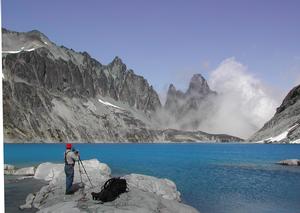 The Stephen Mather Wilderness Management Plan 1989
This plan is the most recent document that provides North Cascades National Park Service Complex with management guidance for protecting the wilderness character of the Stephen Mather Wilderness. Now, almost 25 years old, North Cascades National Park Service Complex is looking to update this plan with a more comprehensive Wilderness Stewardship Plan that would address some of the more pressing issues that face the park and wilderness today.

Document Content:

Stephen_Mather_Wilderness_Management_Plan_1989.pdf
(281.6 KB, PDF file)
Disclaimer:
Links within the above document(s) were valid as of the date published.
Note:
Some of the files may be in PDF format and can be viewed using the Adobe Acrobat Reader software. You may download a free copy of
Acrobat Reader
from Adobe Systems.