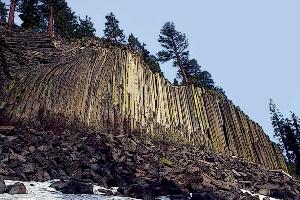 Draft General Management Plan and Environmental Assessment
Devils Postpile NM has never had a general management plan. This GMP will provide long-term guidance for resource management, visitor services, interpretive programming, and infrastructure management at Devils Postpile NM.
Comment Period:
Closed 08/01/2014 - 09/30/2014
Topic Questions:
1. Do you have a preference for any one alternative in the draft plan? If so, please explain why.
2. Are there any specific actions or elements in the plan that you either like or dislike? If so, please explain why.
3. What else would you like the planning team to know as we continue the general management planning process?

Document Content: