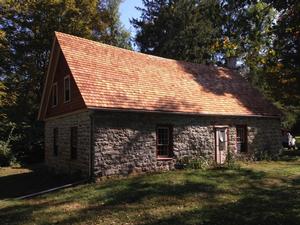 Historic Buildings Strategy


The purpose of the project is to develop and adopt a strategy for the long-term management of all the historic buildings at the park. The number and condition of the buildings exceeds the park's funding and maintenance capabilities. The HPPS is needed to guide NPS in making strategic, prioritized maintenance and preservation decisions for the approximately 300 historic or potentially historic buildings in the park.

Please go to Document List- ->Public Scoping Documents- ->Property Prioritization Flowchart to view the draft strategy for deciding which properties will be priorities for funding and preservation. Documents presented at the two public engagement phases in 2016 and 2017 as well as background materials are posted in the "Document List" tab.

The HPPS is expected to be released for public review and comment by late 2020.


Contact Information
Kristy Boscheinen, Project Manager



The Delaware Water Gap National Recreation Area is creating a Historic Properties Prioritization Strategy (HPPS).