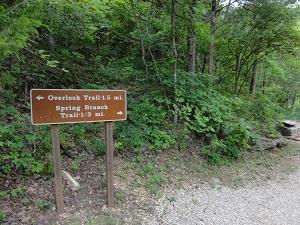 Ozark Roads and Trails Management Plan
In the fall of 2015, the National Park Service initiated a Roads and Trails Management Plan / Environmental Assessment for the Ozark National Scenic Riverways (Riverways). As part of the planning process, the National Park Service hosted four public open house meetings and solicited public comments during the October 26 - November 25, 2015 comment period. Public input gathered during public scoping helped inform the development of preliminary alternatives.
At this time, we would like to hear your ideas on the preliminary alternatives before we proceed further with development of the R&T plan. Your comments will help us refine these options and guide development of a preferred alternative. It is important to note that we have not identified a preferred alternative or analyzed the impacts of the preliminary alternatives at this stage. Once fully developed, one of these alternatives could be selected as the National Park Service preferred alternative; or a new alternative could emerge that combines elements from some or all of the preliminary alternatives. Please note, the comment period on preliminary alternatives begins November 17, 2017 and has been extended through January 15, 2018.
Thank you for your interest and participation in the development of the Roads and Trails Management Plan. Comments received will be analyzed to determine possible changes and help inform the selection of the National Park Service's preferred alternative. The preferred alternative will be presented for public review in the Draft Roads and Trails Management Plan and Environmental Assessment.
We hope to hear from you soon. Please feel free to check back to this website periodically for future project updates.
Please follow this link to use the Preliminary Alternatives Mapping tool:
https://imgis.nps.gov/HTML/index.html?viewer=OZAR_RT_Plan_Prelim_Alts
Contact Information
Ozark National Scenic Riverways
Roads and Trails Planning Team
404 Watercress Drive
P.O. Box 490
Van Buren, MO 63965
(573) 323-4236