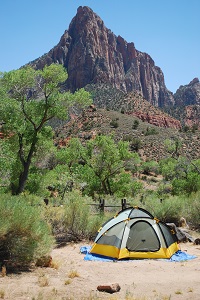 Frontcountry Camping and Wilderness Recreation Permits Fee Changes


The decision document, answers to representative questions, and an associated press release can be found in 'Document List' on the left-hand column of this website.


Contact Information
Susan McPartland
ZION Visitor Use Management
435-772-0154



The National Park Service (NPS) is adopting changes for frontcountry camping and Wilderness Recreation Permits at Zion National Park (ZION). As part of civic engagement for the fee changes, the public was asked for feedback during a comment period in August of 2023. ZION received comments from nearly 300 individuals between August 1 and August 31, 2023. These comments were reviewed and will continue to be taken into consideration as changes are implemented.