Project Links
A comment period for this project closes Sep 14, 2022:
Days, Hours, Min.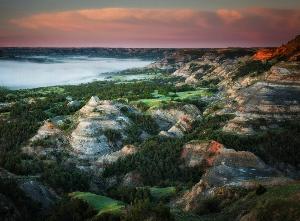 Facility Revitalization Plan
An Environmental Assessment (EA) has been prepared to study potential effects related to implementing the Facility Revitalization Plan, which will occur in multiple phases over 20 years or more. The park is seeking public comment on the Facility Revitalization Plan and Environmental Assessment through September 14, 2022 (comment period end date). Additional project information is available in a storymap format or viewing here:
https://storymaps.arcgis.com/stories/389151a4e32b4662a256b541634f3503
The park will be hosting two public meetings on August 23 and 24, 2022, and the public is invited to attend one or both of these meetings to learn about the plan and EA.
August 23, 2022 will be an online meeting from 6:00 pm to 7:30 pm (Central Time). Join the meeting via this link:
https://swca.zoom.us/j/98792662827
Participants may also call in by phone to either meeting at 888-475-4499 (toll free) webinar ID: 987 9266 2827 or find your local number:
https://zoom.us/u/abEMIQ1Sdj
August 24, 2022 will be an in person open house from 6:30 pm to 8:30 pm (Central Time) with a presentation scheduled at 6:45 pm, at the Watford City Civic Center, 213 2nd Street NE, Watford City, ND 58854.
The public comment period will begin Tuesday, August 16 and conclude Thursday, September 14, 2022. Please provide comments online (
https://parkplanning.nps.gov/THROFRP_EA)
or by mail, addressed to:
Superintendent
Theodore Roosevelt National Park
PO Box 7
Medora, ND 58645
For more information, check out the Theodore Roosevelt National Park website at:
https://www.nps.gov/thro/getinvolved/facility-revitalization-plan.htm
Contact Information
Angela Richman, Superintendent
Theodore Roosevelt National Park has developed a Facility Revitalization Plan for the purpose of revitalizing facilities, improving infrastructure, and helping to preserve Theodore Roosevelt's life and legacy. The plan establishes a foundation for long-term capital improvements that will reduce deferred maintenance burden and benefit visitors through updated facilities and enhanced visitor services. The plan defines potential uses and functions for the Medora entrance campus, Peaceful Valley Ranch historic site, Painted Canyon Visitor Center area, Elkhorn Ranch Unit, and North Unit entrance area campus. The plan coordinates interrelationships among uses, site resources, and facilities to establish a consistent, unified character for development and to establish a decision-making framework for capital improvements, preservation, and development.