Project Links
A comment period for this project closes Nov 30, 2021:
Days, Hours, Min.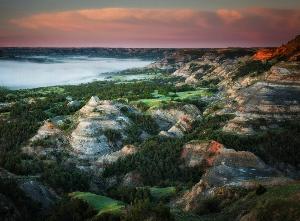 Theodore Roosevelt National Park Comprehensive Site Planning
Theodore Roosevelt National Park is beginning a comprehensive planning process to establish a foundation for long-term capital improvements that will reduce deferred maintenance burden and benefit visitors through updated facilities and enhanced visitor services. The plan will define uses and functions for the Medora entrance campus, Peaceful Valley Ranch historic site, Painted Canyon Visitor Center area, Elkhorn Ranch Unit, and North Unit entrance area campus. The plan will coordinate interrelationships among uses, site resources, and facilities to establish a consistent, unified character for development and to establish a decision-making framework for capital improvements, preservation, and development.