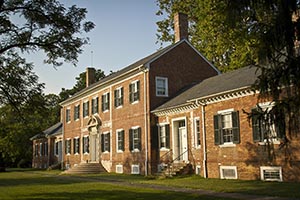 Install Fire Sprinkler System in Chatham Manor


The installation of the system includes the placing of a new, automatic fire suppression system in historic spaces as well as basement, attic and support areas of Chatham Manor. Chatham Manor was built 1768-1771 and served as a plantation house, Civil War headquarters and hospital, and as a residential home until acquired by the National Park Service in 1979. The house is used today as office space for park staff, and portions of the first floor are open as a visitor use area with museum exhibits and an orientation film.

The sprinkler system will be constructed utilizing conventional rigid steel pipe, hangers and sprinkler heads. Due to the construction of the building, the park has opted to leave the system exposed in a few areas to minimize impact to historic fabric. Construction of the new system will be performed by contract labor.


Contact Information
Eric Mink
540-693-3200 x6020



Fredericksburg and Spotsylvania NMP proposes to install a fire suppression/sprinkler system in Chatham Manor.