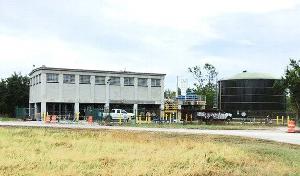 Rehabilitation of Parkwide Water and Wastewater Systems
As part of this process, we are inviting public input on issues, concerns, or opportunities related to the proposed project. A newsletter and a story map with detailed information may be accessed under "Document List" in the left column.
The NPS will host an in-person public meeting to discuss the project in more detail with members of the community on Tuesday, March 7 from 6:30 p.m. to 8:30 p.m. EST at the William F. Dickinson Community Center (1601 N. Krome Avenue, Homestead, FL).
The NPS will also host a ZOOM virtual public meeting on Wednesday, March 8 from 1:00 p.m. to 2:30 p.m. EST. The virtual meeting can be accessed through this link:
https://us06web.zoom.us/j/89906565739
Click on "Meeting Notices" at left for additional information.
You are invited to attend these meetings and to submit written comments on this project by March 20, 2023. On the left column, click on "Open for Comment" to open the comment fields.
Once we have developed alternative design concepts, we will begin the next phase, which will include assessing compliance needs under the National Environmental Policy Act, National Historic Preservation Act, Endangered Species Act, and other resource protection laws and regulations.
Thank you for your interest and participation. We look forward to hearing from you!
Pedro M. Ramos
Superintendent
Contact Information
Adrian Valdes 305-242-7765
The National Park Service (NPS) is beginning the preparation of plans to improve and/or replace multiple potable water treatment and distribution systems, and wastewater collection and treatment systems at key areas in Everglades National Park. Those areas include Shark Valley, Loop Road, Main Entrance/Royal Palm, and Flamingo. The existing systems are critically deficient, expensive to maintain, and many are only partially operable or at the end of their service life. This project is being supported by The National Parks and Public Lands Legacy Restoration Fund established in 2020 by the Great American Outdoors Act to reduce the maintenance backlog on Federal lands.