Project Links
A comment period for this project closes Dec 12, 2023:
Days, Hours, Min.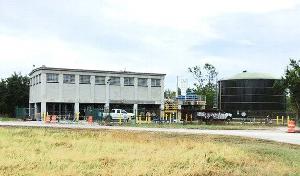 Rehabilitation of Parkwide Water and Wastewater Systems


The purpose of this project is to address the physical and operational deficiencies of the park's potable water distribution systems and wastewater collection systems. The existing systems are critically deficient and expensive to maintain. Many are only partially operable or at the end of their service life. Infrastructure near the ocean corrodes and deteriorates from exposure to saltwater, UV rays and high temperatures. The project seeks to improve safety, efficiency and overall operations while ensuring resilience to the impacts of climate change and maximizing the service life of the systems.

The EA evaluates a No Action alternative and one Proposed Action alternative, which is the preferred alternative, describes the affected environment, and assesses the environmental consequences of implementing each alternative. Under the No Action alternative, only routine maintenance and emergency repairs would occur and the aging systems would continue to deteriorate and possibly fail.

Under the preferred alternative, water and wastewater systems improvements would be made at multiple locations throughout the park.

Funding for this project is provided by the National Parks and Public Land Legacy Restoration Fund established in 2020 by the Great American Outdoors Act (GAOA). GAOA is part of a comprehensive effort to address the extensive deferred maintenance and repair backlog in national parks. Supported by revenue from energy development, GAOA's Legacy Restoration Fund provides up to $1.3 billion per year for five years to the NPS to make significant enhancements in national parks to ensure their preservation and provide opportunities for recreation, education, and enjoyment for current and future visitors.

Thank you for your interest and participation. We look forward to hearing from you!


Contact Information
Adrian Valdes 305-242-7765



The National Park Service (NPS) announces the release of the Environmental Assessment (EA) for the rehabilitation of select water and wastewater systems within Everglades National Park. You are invited to submit written comments on the EA through Dec. 12, 2023. On the left column, click on "Open for Comment" to open the comment fields.