Project Links
A comment period for this project closes Nov 01, 2021:
Days, Hours, Min.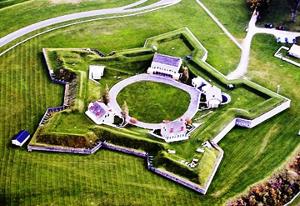 Fort Ontario Special Resource Study


WHAT IS A SPECIAL RESOURCE STUDY

New national park units are typically added to the National Park Service (NPS) by an Act of Congress. However, before Congress decides to create a new park or add land to an existing park, it needs to know whether the area meets established criteria for designation as a national park unit. This evaluation is conducted through a special resource study.

The purpose of this special resource study is to gather information about Fort Ontario through historical research and public input, and then to report these findings to Congress. The special resource study will evaluate the potential for inclusion of Fort Ontario in the national park system based upon whether it meets established criteria for significance, suitability, feasibility, and the need for NPS management. Applying these criteria consistently helps the National Park Service weigh the relative merits of potential park units and to ensure that only those most deserving of designation are included within the national park system. The special resource study may also weigh other management options.

PROJECT BACKGROUND

Congress passed Public Law 115-255 , the Fort Ontario Study Act, on October 9, 2018, which directed the Secretary of the Interior to conduct a special resource study of Fort Ontario in Oswego, New York. Based on this legislated directive, the National Park Service has initiated the process of analyzing Fort Ontario for its potential as a new unit of the national park system. We invite you to participate in this process.

STAYING ENGAGED

We welcome your participation throughout this process. This website will be updated regularly with information to keep you informed, as well as request feedback as needed. We hope you will continue to be engaged as we move forward with this special resource study. Thank you for your interest!

PROJECT CONTACTS

Hilary Retseck
Project Manager
National Park Service- Denver Service Center
12795 W. Alameda Parkway
Denver, CO 80228
303-969-2425
Hilary_Retseck@nps.gov


Martha Droge
Community Planner
National Park Service Northeast Regional Office
1234 Market Street
Philadelphia, PA 19107
(215) 597-2136
martha_j_droge@nps.gov



Welcome to the Fort Ontario Special Resource Study project website. The National Park Service will use this website to display public information throughout the course of this study. Meeting dates and locations will be posted here, along project updates.