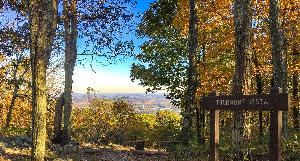 Replace Parkwide Utility Infrastructure


The National Park Service will replace an outdated potable water treatment and distribution system, including rehabilitation of fire hydrants. The communication network will be significantly upgraded, eliminating redundant systems and linking offices Parkwide. Additionally, the integrated communication technology will allow facilities management professionals to monitor real-time water flow, treatment, storage, and distribution systems and will replace unreliable/non-functional, cell-based telemetry.

To learn more about the proposal click "Document List" on the menu to the left.

Comments on the project may be submitted by clicking on "Open for Comment" on the menu to the left.


Contact Information
Lindsey Donaldson
(301) 416-0536 ext. 1



The National Park Service proposes to replace and improve all primary and portions of secondary utility systems under jurisdiction of Catoctin Mountain Park. Utility systems associated with this project include potable water, sanitary sewer, electrical power, and communications. This project is intended to replace rapidly deteriorating, existing infrastructure that range in age from 20 to 80 years with new systems that meet up-to-date local, state, and national operational standards. At present, these outdated utilities are significantly impacting the natural environment, and visitor and employee health and safety.