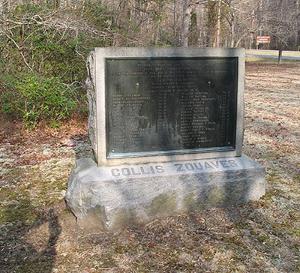 Establishing a Trail Connection with the 114th Pennsylvania Monument on the Chancellorsville Battlefield


The park's 2018 Cultural Landscape Report for the Chancellorsville Battlefield recommends "Provide for trails to commemorate works and battlefield sites that are not accessible by car, such as the 114th Pennsylvania and Slocum's Log Works."

Currently there is no safe visitor or staff access to the 114th Pennsylvania Monument. Access had been available from the side of State Route 3, but increase traffic volume on that public road has made pulling off and parking unsafe. It is also hazardous for park maintenance staff to reach the monument via State Route 3. The clearing in which the monument sits has become encroached upon by surrounding vegetation. The monument itself has become stained and dirty from lack of care. This project will provide safe access to the monument for both visitors and maintenance staff, which will also allow for periodic mowing of the clearing and cleaning and care for the monument.

See attached 106 Effect Report for details.


Contact Information
Eric J. Mink
540-693-3200 x6020



According to the park's 1927 Enabling Legislation, "It shall be the duty of the commissioners, under the direction of the Secretary of War, to survey, locate, and preserve the lines of the opposing armies in said battles, to open, construct, and repair such roads, highways, paths, and other approaches as may be necessary to make the historical points accessible to the public and to student of said battles and for the purpose of the park . . ."