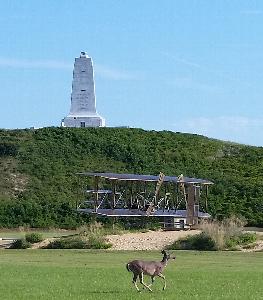 General Management Plan Amendment for Wright Brothers National Memorial


This project provides an opportunity to review the existing General Management Plan to consider how conditions at the park have changed and what the current planning issues and objectives are. This project will provide updated guidance for management of park facilities and operations to improve visitor experience and provide adequate facilities for the park.

The plan will address wayfinding, circulation, facilities, and vegetation.


Contact Information
Sabrina Henry
252-423-1541



The National Park Service (NPS) is preparing a General Management Plan Amendment (the plan) for the park that will review existing strategies in the park's General Management Plan (developed in 1997). The plan will protect park resources while improving the visitor experience, sharing the story of the Wright brothers, and maintaining the important commemorative landscape.