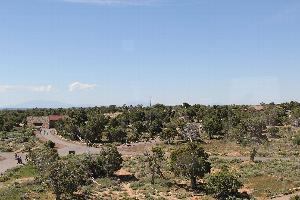 Telecommunications Plan for Grand Canyon National Park


Telecommunications services within Grand Canyon National Park are currently insufficient to support the needs of visitors—who totaled close to 6.4 million in 2018, the NPS, and park partners including concessioners, non-profit organizations, tribes, the public school, a medical clinic, utility company, and other local and federal law enforcement agencies. Action is needed at this time to address these deficiencies and ensure that telecommunications infrastructure is designed and located in a manner that minimizes impacts to park resources.

On November 19, 2020, the NPS signed a decision document in the form of a Finding of No Significant Impact (FONSI). To access the FONSI document, click on "Document List" on the left-hand side of the page.


Contact Information
Rachel Bennett, 928-638-7326



The National Park Service (NPS) developed a Telecommunications Plan and Environmental Assessment (Plan/EA) that will provide a framework and guidance for the future construction and operation of telecommunications infrastructure—specifically, telecommunications towers, small-cell sites, and fiber optic communications cable—within developed areas of Grand Canyon National Park. The proposal also includes the removal and/or potential relocation of some existing telecommunications infrastructure, including an existing tower. The NPS has prepared the Plan/EA in accordance with the National Environmental Policy Act. Compliance with other applicable laws, including the National Historic Preservation Act is also occurring.