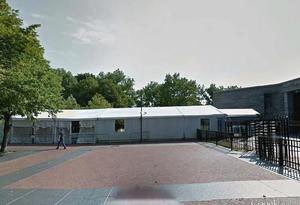 Liberty Island Secondary Screening Facility


In June 2017, the NPS selected the preferred alternative for implementation. The Finding of No Significant Impact (FONSI) is available on this web site, along with other documents that describe the project and explain the basis of the design decision.


Contact Information
Jerry Willis
646-356-2105




Statue of Liberty National Monument is proposing to construct a secondary security screening facility on Liberty Island to replace the existing security screening tent. The new building(s) would house security screening operations for visitors with tickets to enter the Statue of Liberty's Pedestal and/or Crown, and provide lockers for personal items not allowed in the Statue (back-packs, large purses, diaper bags, strollers, etc.). The purpose of this project is to a provide storm resistant structure to protect expensive and sensitive security screening equipment, reduce operations and maintenance costs, allow for more efficient screening, promote better pedestrian circulation, and improve important views within the cultural landscape on Liberty Island.