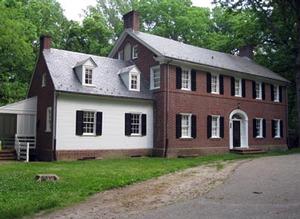 Installation of Interior Storm Windows at Superintendent's House (Quarters #2)


This project will install 33 new storm windows in the park's Superintendent's House (Quarters #2). This is a historic building built 1938-1939. The structure has 28 double hung sash and 5 casement windows. Installation of storm windows will assist in improving the heating system's efficiency and the overall climate control within the building,

The park is now proposing to install storm windows on the interior of all the building's windows. The windows will be custom made to fit the openings of the individual window frames. The installation of interior storm windows will help to retain the building's historic character and design from the outside.


Contact Information
Eric J. Mink
Historian and Cultural Resources Manager

Fredericksburg & Spotsylvania NMP
120 Chatham Lane
Fredericksburg, VA 22405
Eric_Mink@nps.gov



Fredericksburg and Spotsylvania NMP proposes to install interior storm windows on the Superintendent's House (Quarters #2) on the Fredericksburg Battlefield.