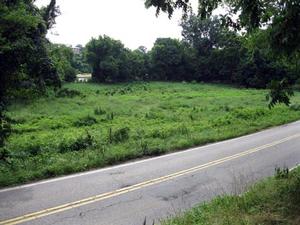 Stafford County Belmont to Ferry Farm Trail Extension


Stafford County is planning to move forward with the next section of a planned pedestrian and bicycle trail that will link Gari Melchers Home and Studio at Belmont, in Falmouth, with George Washington's Boyhood Home at Ferry Farm. he proposed trail would cross National Park Service property at Chatham Manor. To date, the northern sections of the trail have been constructed that link Belmont and Falmouth with the Historic Port of Falmouth Park, St. Clair Brooks Park and John Lee Pratt Park. The trail's current southern terminus is the property boundary between John Lee Pratt Park and the National Park Service at Chatham Manor. Stafford County is now proposing to construct the next section of trail that would extend it from John Lee Pratt Memorial Park across Chatham Manor and to the Chatham/State Route 3 Bridge, which connects Stafford County with the City of Fredericksburg.

The proposed route of the trail is to use the bottom land and lower fields of Chatham, which are located between the Rappahannock River and River Road (County Route 607).

Archaeological testing has occurred at the location and no significant sites were found to remain within the project area.

Under the guidelines of Section 106 of the National Historic Preservation Act, FRSP is soliticing public comments on this project. Written comments, either through this website or via postal letter, will be accepted only during the 30 day public review period.


Contact Information
Eric J. Mink
Historian and Cultural Resources Manager

Fredericksburg & Spotsylvania NMP
120 Chatham Lane
Fredericksburg, VA 22405
Eric_Mink@nps.gov



Fredericksburg & Spotsylvania National Military Park is proposing to allow Stafford County to extend a proposed pedestrian/bicycle trail onto park property at Chatham Manor.