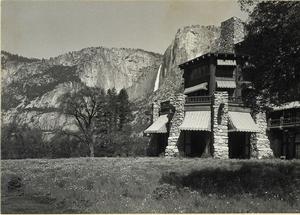 Amendment of the 1999 Programmatic Agreement Regarding Compliance with Section 106 of the National Historic Preservation Act


The purpose of the extension would be to allow the park to continue to use the 1999 PA until a new parkwide programmatic agreement (parkwide PA) can be negotiated and signed. The park, SHPO, ACHP, continue to consult on the development of a new parkwide PA.

The proposed amendment to the 1999 PA will extend the 1999 PA until May 14, 2017, or until the new parkwide PA is in effect.



Thank you for your interest in the Programmatic Agreement Among the National Park Service at Yosemite, the California State Historic Preservation Officer, and the Advisory Council on Historic Preservation Regarding Planning, Design, Construction, Operations and Maintenance, Yosemite National Park, California (1999 PA). This agreement outlines the consultation process and treatment of historic properties in Yosemite National Park. The current agreement, as amended, is set to expire on May 14, 2016.