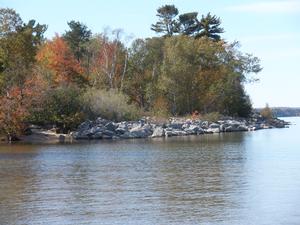 Pictured Rocks National Lakeshore - Sand Point Revetment Environmental Assessment
Pictured Rocks National Lakeshore welcomes the public to become involved in an environmental assessment of rock revetment modification alternatives along a portion of the Sand Point shoreline.

The purpose of taking action is to develop alternatives, to the extent possible, that allow natural shoreline processes while restoring or preserving the natural and cultural resources. This coastal restoration project is needed to reassess prior shoreline stabilization actions at Sand Point and determine and assess future management actions based on the best currently available scientific information.


Contact Information
To receive future updates on this project, please send an email to piro_sand_point_ea@nps.gov and include your email address. Public comments will not be accepted via email.