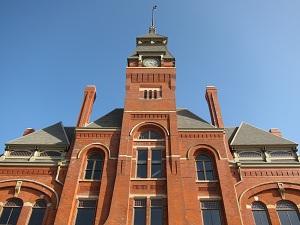 Pullman Historic District Reconnaissance Survey


This reconnaissance survey is a preliminary resource assessment of the Pullman Historic District based on National Park Service (NPS) criteria for inclusion in the National Park System: significance, suitability, feasibility, and need for direct NPS management. The conclusions are not final or definitive - the survey provides a cursory review and analysis of available information to determine whether a special resource study is warranted. The survey was requested in May 2012 by Illinois 2nd Congressional District Representative Jesse L. Jackson, Jr. and Illinois Senators Richard J. Durbin and Mark Kirk and released in September 2013.

In a preliminary evaluation, the Pullman Historic District appears likely to meet the national significance and suitability criteria if evaluated in a special resource study. However, determinations about feasibility and
need for NPS management are complex due to the range of potential resource responsibilities, high potential costs, and the need to examine potential partnership models to make NPS involvement viable. Such complex evaluations are beyond the scope of the reconnaissance survey. Therefore the NPS recommends that a special resource study be authorized to fully analyze the criteria for inclusion in the National Park System, invite public involvement, and develop potential management scenarios. The NPS also recommends an update to the NHL documentation for the Pullman Historic District.

Please see "Document List" on the left sidebar to read the completed survey.


Contact Information
Natalie Franz
Planner
Midwest Regional Office
National Park Service
c/o Denver Service Center
12795 W. Alameda Pkwy
Lakewood, CO 80228

natalie_franz@nps.gov



Dear Readers,