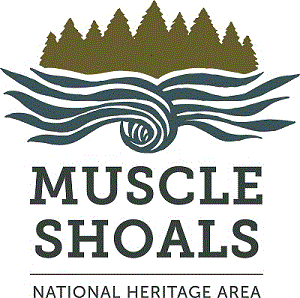 Muscle Shoals National Heritage Area Management Plan


MSNHA took form in 1993, when community leaders held a visionary community conference, "Muscle Shoals Reconsidered," on the relationship between cultural aspects of the region and the area's quality of life. After a second conference, "Muscle Shoals Reconsidered II," two committees were developed to further explore the issue, and in 2000 a study of the Muscle Shoals region's cultural heritage was produced. This study identified opportunities for coalition building, established an inventory of assets, weighed liabilities and validated assumptions.It also helped define the themes, boundaries and stories of the Muscle Shoals region. In 2001, U.S. Rep. Robert "Bud" Cramer introduced legislation directing the Secretary of the Interior to study the suitability and feasibility of establishing the MSNHA. The legislation was signed into law in 2002 and the designation approved in 2009.

MSNHA seeks to inform, educate, develop and interpret visitor-ready sites, create living- history experiences and chronicle the evolution of the area's landscape as well as extend opportunities to the largest audience possible. Because we have no regulatory authority over any land or organizations within our boundaries, MSNHA staff will work collaboratively with partners and volunteers to complete its projects and plans.

To finalize our management plan and get started on our mission, we need your assistance. We've held several public meetings throughout our six counties during the past two years to present the plan, answer questions and collect comments. The plan now is in its final draft stages and we want to ensure it reflects stakeholders' opinions and concerns. We value your input <redacted> your recommendations and suggestions are invaluable. Please look over the plan posted here and share your thoughts. Thank you for taking the time to help us represent and be responsive to the cultural, historical and environmental needs of northwest Alabama's Tennessee River basin.

<redacted> Judy Sizemore, MSNHA executive director






Contact Information
Chris Abbett
National Park Service
Southeast Region
100 Alabama St., 1924 Bldg.
Atlanta, GA 30303
chris_abbett@nps.gov
404.507.5685



The Muscle Shoals National Heritage Area was created by Congress in March, 2009, to help preserve the history and culture of the six counties in northwest Alabama that are in the Tennessee River basin: Colbert, Franklin, Lauderdale, Lawrence, Limestone and Morgan. The first National Heritage Area in Alabama, MSNHA supports economic development by promoting cultural tourism through education, preservation and conservation. Its themes are American Indians, music and the Tennessee River.