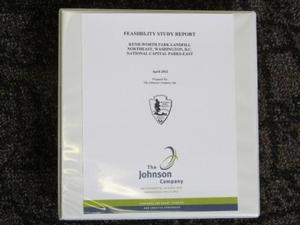 Investigate and Reclaim Former Landfill


The National Park Service is pleased to present this Kenilworth Park Landfill Feasibility Study Report (FS). In accordance with the Comprehensive Environmental Response, Compensation, and Liability Act (CERCLA), this FS was developed to identify and evaluate potential remedial alternatives for contamination at the former landfill Site. The results from this study will be used to select the permanent remedy for surface soils and subsurface soils material at the Site.

At this time, and with regard to this FS, we are not seeking comments. This FS will be followed by a Proposed Plan (which will be open for public review and comment) and a Record of Decision (ROD), which will select the course of action for the Site.


Contact Information
Emily Ferguson
National Capital Parks-East
1900 Anacostia Drive, SE
Washington, DC 20020
Phone: (202) 692-6033

or

Greg Nottingham
National Park Service
1050 Walnut Street, Suite 220
Boulder, CO 80302
Phone: (303) 415-1483



Dear Interested Party,