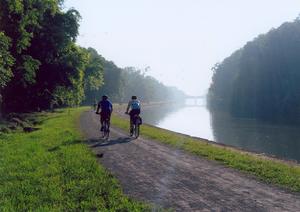 Erie Canalway National Heritage Corridor Alternative Transportation Planning Project


Whether you are a transportation or tourism professional, heritage site representative, community planner, trails enthusiast, or interested resident, your input is valuable to this planning process. Together, let's build a world class alternative transportation network for both residents of and visitors to the Corridor because in this region, with its abundance of heritage assets, "getting there can be half the fun"!


Contact Information
Hannah Blake, Director of Planning and Heritage Development



Welcome to the Alternative Transportation Planning Project Home Page!