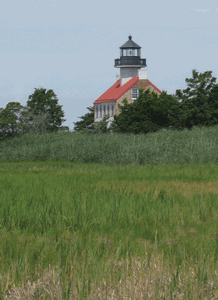 New Jersey Coastal Heritage Trail Route Strategic Plan


The Trail includes portions of eight NJ counties and six Congressional Districts. It is an auto route linking natural and cultural resource sites open to the public, and is divided into five regions: Sandy Hook, Barnegat Bay, Absecon, Cape May, and Delsea. All of the 60+ current Trail partner destinations are owned, staffed, and managed by Trail partners.

Trail interpretive themes include Maritime History, Wildlife Migration, Coastal Habitats, Historic Settlements, and Relaxation and Inspiration. To date, three of the five Trail themes have been established and opened to the public. Although the locations of four of the five regional welcome centers have been designated, only two of them are fully operational.

Legislative Status: In October 2006, Trail legislation (P.L. 109-338, section 703), reauthorized the Trail until September 30, 2007, and called for the development of a strategic plan for the future of the Trail. According to the legislation, the strategic plan should describe: (A) opportunities to increase participation by national and local private and public interests in the planning, development, and administration of the New Jersey Coastal Heritage Trail Route; and (B) organizational options for sustaining the New Jersey Coastal Heritage Trail Route.

The most recent Trail legislation (P.L. 110-229) extended the Trail's authorization to September 30, 2011.



Contact Information
Through September 30, 2011:
Philip G. Correll, Project Director
NJ Coastal Heritage Trail Route
P.O. Box 568
Newport, NJ 08345
Tel. 856-447-0103
Fax 856-447-0108
Email: NJCHTR_strategic_plan@nps.gov




The New Jersey Coastal Heritage Trail Route was established in 1988 (P.L. 100-515) to promote awareness, stewardship, and protection of natural and cultural resources along nearly 300 miles of New Jersey coastline. Instead of relying on traditional federal ownership of resources, the Trail has used partnerships, interpretation, and other forms of technical assistance to fulfill its mission.