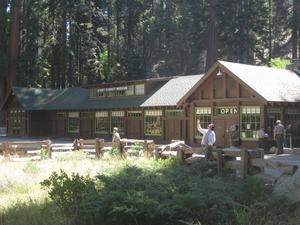 Rehabilitation of Water Distribution System


Sections of the existing water distribution system range from 30 to 70 years old. The system is in poor and deteriorating condition, fails on a regular basis, and does not comply with current state drinking water regulations. The EA/AoE evaluated alternatives to address the deteriorating and non-compliant water distribution system, and analyzes the potential effects of the alternatives.

The purpose of this project is to develop a comprehensive plan that considers the overall water system and prioritizes work elements based on the most critical needs, while providing for public health and safety, improving resource efficiency, and protecting park resources and values, in accordance with legal requirements and NPS policies.

The NPS will implement alternative C, the management- and environmentally-preferred alternative as described in the Rehabilitation of a Water System EA/AoE. The EA/AoE evaluated the environmental impacts associated with the full development of all project components identified in the alternative. Project components would occur in phases and be implemented as funding becomes available.


Contact Information
Chris Carpenter, Park Engineer
Sequoia and Kings Canyon National Parks
47050 Generals Highway
Three Rivers, California 93271

559-565-3770



The environmental assessment / assessment of effect (EA/AoE) that analyzes long-term options for addressing deficiencies in the existing water distribution system that serves the Giant Forest, Wolverton, Lodgepole, Wuksachi, and the Red Fir maintenance area, within Sequoia National Park has been completed and a finding of no signficiant impact statement (FONSI) was signed by Pacific West Regional Director Christine Lehnertz on April 6, 2012.