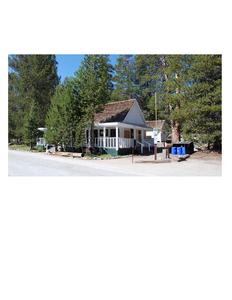 White Wolf Lodge and Duplex Cabins Rehabiliation


After many years of service, there are a number of issues affected the Lodge and cabins today. Site drainage problems are creating foundation settlement and moisture migration. Many of the electrical, plumbing, and mechanical systems serving the White Wolf facilities are also in need of replacement and updating. Additionally, facilities at White Wolf are not fully compliant with building and accessibility codes.

Primary rehabilitation work proposed includes:

Stabilization of structures and attachment of buildings to new foundations
Minimizing water flow under structures and moisture migration from below floor levels
Repairing to exterior sheathing materials
Repairing and conditioning of existing windows and doors
Re-roofing all buildings and replacing chimney cricket/flashing at the Main Lodge building
Replacing interior floor and ceiling with compatible finishes
Relocating and constructing a compatible enclosure for refigerated food storage units
Minimizing alteration to existing building footprint and adjoining site
Screening of non-contributing utility features on site
Waterproofing of foundation walls and vapor barrier at grade under buildings
Addressing accessibility concerns including correcting deficiencies in walkways and upgrading cabin accomodations.






The White Wolf Lodge and associated duplex cabins, located off of the Tioga Road, are aging structures that are in need of rehabilitation. Originally the site of early homesteaders, the conversion to a Lodge was completed in 1926 and privately run by the Meyer Family. Two duplexes were also completed during this conversion. In the 1930s the family added additional hard-sided cabins and tent platforms. White Wolf Lodge was bought by the National Park Service in the early 1950s and is currently operated by the park's primary concessioner.