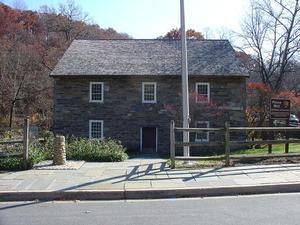 Preserve Historic Peirce Mill Complex


The NPS proposes to rehabilitate and reopen Peirce Mill as an operating water-powered mill that will meet the interpretive and educational missions of the park. The rehabilitation would be informed by the 2009 Peirce Mill Complex Cultural Landscape Report and would be accomplished in a manner that protects the historic fabric of the mill to the maximum extent possible and improves safe movement of and accessibility by visitors throughout the site.

The public comment period closes February 17, 2010.

Before including your address, phone number, e-mail address, or other personal identifying information in your comment, you should be aware that your entire comment – including your personal identifying information – may be made publicly available at any time. While you can ask us in your comment to withhold your personal identifying information from public review, we cannot guarantee that we will be able to do so.



Contact Information
Harold Stone
Project Coordinator
Rock Creek Park
3545 Williamsburg Lane, NW
Washington, DC 20008

(202) 895-6013




The National Park Service (NPS) is making available for public review an environmental assessment for the proposed rehabilitation of Peirce Mill in Rock Creek Park. Peirce Mill is the only remaining mill on Rock Creek and the only remaining building in Washington, D.C. that represents this industrial history. Rot in the water wheel shaft damaged mill gears and other working elements of the mill and resulted in cessation of mill operations in 1993.