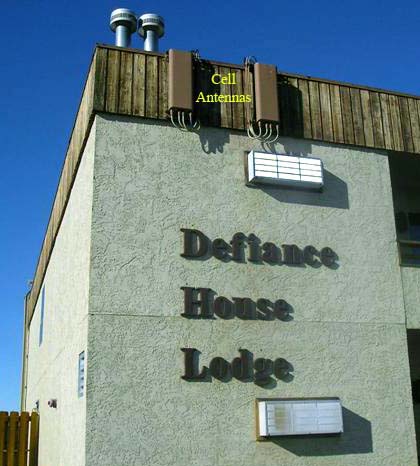 Commnet Cellular Telephone at Wahweap Resort, Arizona
Contact Information
Stan Burman
Glen Canyon National Recreation Area
PO Box 1507
Page, AZ 86040
(928)608-6220; Stan_Burman@nps.gov



Commnet Four Corners, LLC has proposed to install cellular telephone antennas at the Wahweap Lodge near Page, Arizona. This service would provide improved voice and data cellular services in the Wahweap Resort area of Glen Canyon NRA. Commnet brokers cell minutes, and, in most cases, callers would connect and be billed in accordance with their personal calling plans. The installation will consist of six antennas (similiar to those shown in photo to the right) on the roof of the Rainbow Room Restaurant.