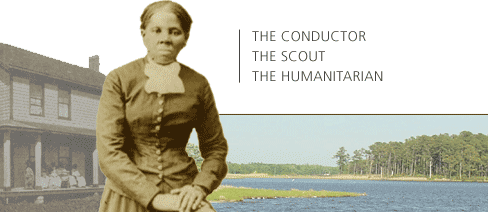 Harriet Tubman Special Resource Study


The Harriet Tubman Special Resource Study, is a project of the National Park Service to evaluate sites connected with Harriet Tubman. We expect to send a report to Congress by the end of 2008 on the places associated with Tubman giving an evaluation of their significance and assessing the possibility of including them in the national park system. Two places in particular will be studied -- Auburn, New York, where Tubman lived for her last five decades, and Dorchester and Caroline counties, Maryland, where she was born and raised. And there are other places that may still have resources connected with Tubman.



Contact Information
Barbara Mackey
Project Manager
National Park Service
15 State Street
Boston, MA 02109
barbara_mackey@nps.gov



Explore with us the exploits of Harriet Tubman and the places where she left her mark. This 19th century heroine had multiple roles - she was a "conductor" in the Underground Railroad, a nurse and spy and scout in the Civil War, a suffragist, and a humanitarian. In her later years she founded a home for the indigent aged. She is an American icon -- a legend -- yet the actual places associated with her life and her work are not well known. This study will explore those places and the stories they tell.